Stories. Art. Design.
SAD Mag is an independent Vancouver publication featuring stories, art, and design. Founded in 2009, we publish local contemporary and emerging artists AND WRITERS with a focus on inclusivity of voices and views.
Sell Out is a series by interdisciplinary artist Angela Fama (she/they), who co-creates conversations with individual artists across Vancouver. Questioning ideas of artistry, identity, "day jobs," and how they intertwine, Fama settles in with each artist (at a local café of their choice) and asks the same series of questions. With one roll of medium format film, Fama captures portraits of the artist, after the verbal conversations have been had.
Nicole Caspillo (she/her) is a barista and cook at a café, textile artist, and expressive arts facilitator. Follow her on Instagram at @contact_form_ or check out her art at @slicevancouver.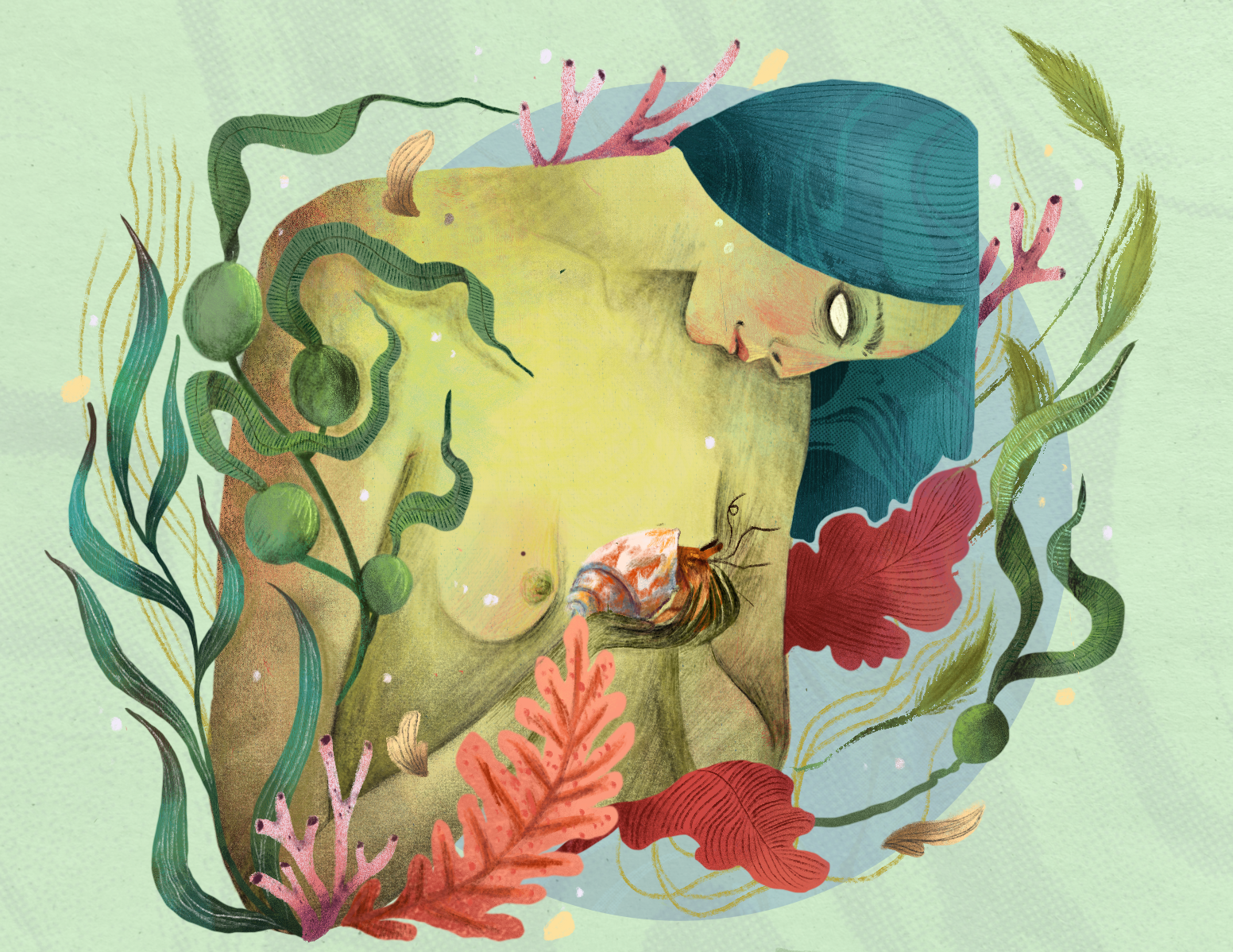 July marks the halfway point in the year, the fold that separates the growing light from the gathering darkness. Now that we're past the Summer Solstice, the days will get shorter. But before they do, we have a whole summer of warmth and sunshine to enjoy. July's astrology is supportive and steadfast. There's a lot of structure in the stars and that means there's a little more certainty and a sense of safety that's available to us if we know where to look for it.